Taken for Granted.
This deployment has helped me so much, spiritually, already. It has helped me see how much we truly do take for granted, in the civilian life. From eating good, hot meals, to having the liberty to drive your own car, to even being able to use the restroom somewhere inside a building, that's only a few steps away. So, I challenge every reader of this, to evaluate your next couple of days...
Completely Broken, Then Made Whole
Fear. Insecurity. Low self-esteem. Lack of confidence. Pessimistic. Down in attitude and on one's self. Worried. Scared. Tired. Prideful. Infatuated. Naive. Annoying. Always tearing down one's self from mistakes made. Emptiness. Loneliness. Acting with a front. Hiding under a mask. Mean. Hateful. Broken. Lusting over one of the opposite sex. Jealous. Sorrowful. Envious of others. ...
My Second Chance Story at life.
For fair warning, this will be kinda long, so bare with me. I grew up in church most of my life. My father was at different points, a youth pastor and a pastor, before. I always slept in church at a younger age because I thought it was boring. I even struggled when I was in elementary and middle school because I hated it. As years went, I became more of someone who sat and complained, and was just...
Fractured, But Don't Feel The Breaks
Where to start? I honestly do not know. So here goes what I feel has been kept inside of me for far too long. Ever since I was 8, I always had an interest in the opposite sex. Back then, I crushed on a girl for quite some time. As I started to grow older and went through my middle school years, that interest grew, but in hopes of getting my first girlfriend. As I hit those years, I started...
:)
So my time here in Cali is winding down. Last weekend at home in bama helped me alot. I can say I'm truly blessed to have the most amazing friends and family I could ask for. And I love how God speaks to me through me. Its weird I know. Alot of the times, my voice has been taking on the voice of God lately, letting his words come out instead of mine, and it feels weird because I don't...
So ready..
I'm ever so ready to be home. I've grown ever more here, spiritually, and its amazing. I've seen some amazing parts of the country and met some amazing people that I'll never forget, but I'm honestly wishing I was back home right now. I miss the sleepless nights of staying at Blake's house, eating all of his food, sleeping on his couch, playing mortal kombat...
I need to update more..
Its been a bit since I've last been on here. I forreal need to quit procrastinating. Its weird going back and looking at my old posts and just see how much I've changed in the past two years, spiritually, mentally, and emotionally.
Some explaining.
So I'm sure one would question why I finally changed my url on here on facebook and my twitter username. The reasoning behind it all goes back to the events of this past weekend at The Ramp. The best way to describe it is just life changing. If you've never been there, it will change your life and wreck your world. It will awaken you spiritually. It will ignite an unquenchable flame...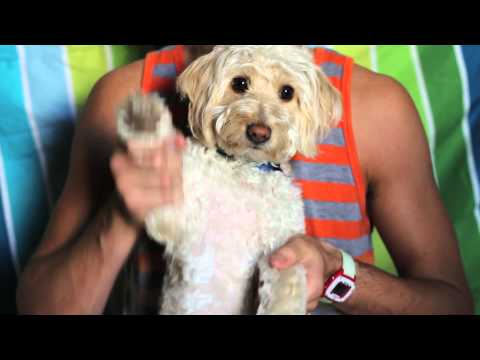 Wow :)
Thats all I can pretty much say. So much has went on in the past 8 or 9 months and are still going on right now. I don't even know where to start. Last summer, a guy named Alan Bailey, known to some as PA, came into my life and helped ignite a complete change in my life. He invited me to see Mattie Montgomery speak at a church in Mt. Olive, and my drastic change just started right there....
Soo....
It's been awhile. When I mean awhile, I mean awhileeeeeeeeeeeee. So much has changed since my last post and I shall reiterate on that in the next post that I'll write later today or tomorrow. God has given me so much knowledge since then and continues to give me more knowledge of who he truly is, even as he did that tonight and blew my mind :) goodbye for now, I'll update later...
1 tag
Would you rather be rich or famous?
Ah, I really wouldn't care for either. If I had to pick one though, I would pick famous, because out of being well-known, I would use that popularity to spread G_d's word to our generation. Ask me anything!! Forreal! I don't care what you choose to ask! :D
hmm..
Its been too long since I have written something on here. So much has been happening lately, good, and even bad. If any of my followers haven't noticed, Amy and I broke up like a week or two ago, and we only dated for about 3 weeks. Things seemed to have went so well, but when I wanted to break it off, for the time being, because I felt her and I both needed to focus more on God and learn to...
ontopoftheworld: Another epiphany... →
I realize now I was definitely born in the wrong time period. I was on urban dictionary and the definition for hxc popped up. It disappoints me what the hardcore scene has come to. Back in the day, hardcore was a bunch of kids who were dissed by everyone else but found a sense of brotherhood with…  dude, thats just how things are nowadays. I wish things were like they are at WoW, when...
Lost.
It seems as if that's all I have ever been within the past few years. For so long, I thought I was on the right path, but I was wrong, the whole time. I recently realized that, and gained a new hunger that I have not ever known until now. It is a new hunger for God. Strangely, the Mattie Montgomery spoken album helped me out alot. It made me realize some things. Speaking with one of the...
dudeee, I can soo relate to this song! this band...
just a little something.
Well, just when I think the confusion is gone away, it is back yet again. Oh how I despise thee. I despise that my mind cannot come to a complete conclusion on it all. Ever since the break, it kinda tore me apart. As of lately, I've gotten completely over it, and have come to terms that I do deserve wayy better. But the fact is, I don't know what to do from here. I'm still lost...
Words Left Unspoken
I found it!!!!!! Its one of the last songs I'm choosing to write using the rhyming method haha. "Words Left Unspoken" Here lies a shattered memory with not enough to fix, Yet, I have so much cause all of my feelings to mix, There are so many words left unspoken, Jus watch as I lie here broken. Falling into pieces, now you'll hear my thesis. Your love is my cure, your...
Your Heart
for some reason, I cant find the song I was gonna post, so I'll put this other recent one till I find the piece of paper that has my other song on it. not one of the best songs I've written, but I'm still working on this one. this is just a rough draft. "Your Heart" I'm laying here all alone at night, Sitting here wishing I could just hold you tight, The...
I'm stoked for when they come home in the...
its all over now...
i can't believe it, but its all over now…2 months and 6 days, right down the drain…gah, this hurts too much :'(
falling apart...
Things are just falling apart, and apparently its not my fault. Gah this freaking sucks so much, but I guess this proves that I might not have been in love. Ah the deception of it all. I just need to do something to take my mind off of all this. Apparently arguing and making me feel like crap triggered the break, let alone she is taking stress from school and alot of physical pain, so I ended up...
stupidelaphant: xthexdarkxpriestx: epiccc!!!...
epiccc!!! I'm soo stoked for their new album...
saddening...
Its so sad these past few days, to see what has happened to my little baby cousin, Brennen. His life is literally hanging on by a thread :/ The doctors told my grandmother, tonight, that his brain is swelling and there's not much more they can do. Its more sad that he happens to be around 6 months old, and has had seizures and strokes, and was even on a breathing machine up until today. Not...
N312DW412D5: Really?.. →
Nothing is more aggravating to me than someone else getting credit for your work. It's a slap in the face, it's disrespectful and it's wrong. The worst part is, you can't show it any attention because then people will just blister you with it out of boredom, but I can't pretend it doesn't bother…  Woww, this totally isnt cool dude! Who is it that is doing this?? They'd need to get...
Wow. Amazement...
has definitely consumed me within the past month and a half, in so many aspects, that it is almost non-comprehensible. I think the message yesterday at church was soo true about so many nowadays. Alot of people condemn and despise the worst type of people, and try to stray away from loving them and reaching out to them, though Jesus himself did the opposite of what most Christians do nowadays. He...
N312DW412D5: Boy →
He can't make sense of this He's just too normal This place is too scary He's so scared that he'll miss It keeps him in hiding And restless and wanting What if for one minute He's given a chance And he does something brilliant But he'd rather not know Cause walls protect him His bedroom's a…  Is this a new song???
I'm growing tired of this life I live
s0lodol0: Extremely Fucking Tired Dude, I know how that goes. But hang in there, trust me. Its extremely worth it when you hang on in the toughest of times. Keep your head up, and you'll be fine. I expect the worst, and hope for the best, but I've learned to stick it out in the toughest times because in the end, things will be amazing! This I know!
nathanedwards: Sometimes, a part of me is ready to quit.  No matter how much pandering I've done. I know this is a bit late to be reblogging this, but never quit dude! Do what you love to do the most & just go with your heart! If you truly believe in something, never give up on it, even when the going gets tough!
I am not happy with...
the stupid emailing system that UNA uses. its got so many flaws, it isnt even funny. you'd figure an emailing server used for over 7,000 people wouldnt be so flawed. UNA Porta = EPIC FAIL! >:(
nathanedwards: Tonight I'm in the studio finishing up the last little bit of recording on the new tracks.  Very excited to get these songs finished.  I can't wait for everyone to have them and analyze them.  I don't think I've ever been more proud of my music. Life has been great lately.  Great friends, amazing girl, and doing my best to make good music.  Lots of tour coming up.  And lots of...
Chex Mix
pauwall: immunesystemfail: xthexdarkxpriestx: immunesystemfail: So….many……..pretzles -_- I have to admit, they are pretty dope though dude. I don't like them i'm gonna have to agree with jerry…the pretzel is like the red headed step child of chex mix ha yeah, it may be, but i kinda block out the pretzels and focus on the other food items in it. coming from a cook, there are wayyy...
Chex Mix
immunesystemfail: So….many……..pretzles -_- I have to admit, they are pretty dope though dude.
Next Harry Potter Movies in 3D? →
makingofmovies: Warner Bros. has yet give us official word on this, but it looks like Harry Potter and the Deathly Hallows parts I and II are going to be released in 3D.  I never read these books (start the stone-throwing), but I do think the movies have all been pretty good. Part I is set for release November 19 and part II should hit theaters July 15, 2011. Do you think 3D can contribute...
Ah..
I think my new thing to do on the weekends is go to either hardcore or pop/punk shows. It seriously never fails. I'm at one like every other weekend. Like this weekend, I'm going to see Winds of Plague, For Today, and Despised Icon in Birmingham Friday. I don't know if I'll be at one next week, but I'm for sure going to see my buds in Carridale play in Decatur on the...
1 tag
formspring.me
whats it like being a national guardsman It can be a handful at times to say the least. But overall, it's actually fun. I enjoy my job, mostly because my job is a food service specialist or known to others as cook. A person's experience in the guard would depend on where they go to RSP drill at, where they go to BCT (Basic) at, where they go to AIT (job training),...
New life lesson learned today. Well actually two,...
Okay, so I learned two life lessons today. One, I should get more sleep, unless I want to weaken my immune system even more. And well two, never listen to Between The Buried & Me when sick, unless you want to feel high. Especially on songs like Fossil Genera - A Feed From Cloud Mountain and the song Disease, Injury, Madness. The essence of them not only being hardcore, but also Pink Floyd-like...